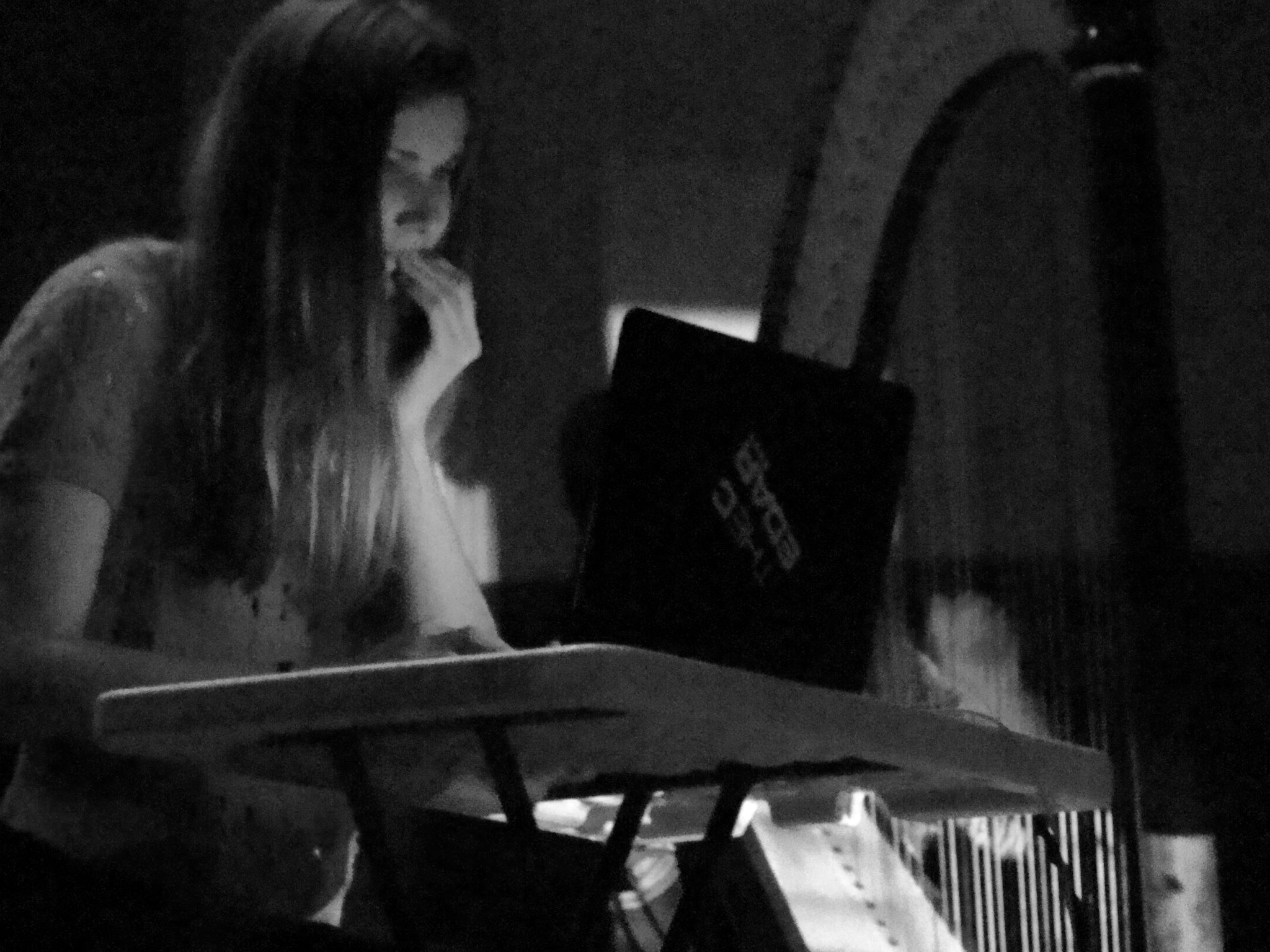 As someone working with multiple media forms—physical and digital systems, aural and visual traditions, legacy and emerging technologies—the move to remote spaces in the past year presented a multitude of challenges to my creative practice. It was hard to conceptualize improvisational media performances in isolation: what my role would be, how I would connect to my collaborators. I rely heavily on a sense of co-location and immediacy within an ensemble; consequently, the idea of remote performance wasn't something I was particularly enthusiastic about.
When building responsive and interactive instruments and interfaces for performance, it's crucial that I have a sense of shared time and space with my collaborators. Because I'm often working with other practitioners who design and build their own instruments and performance systems, human connections are central to facilitating effective paths for communication and expression. To observe the real-time decisions of a collaborator, realized through the immediacy and responsiveness their instrument—and to have my own actions observed in turn—these are foundational building blocks that constitute the language of performance.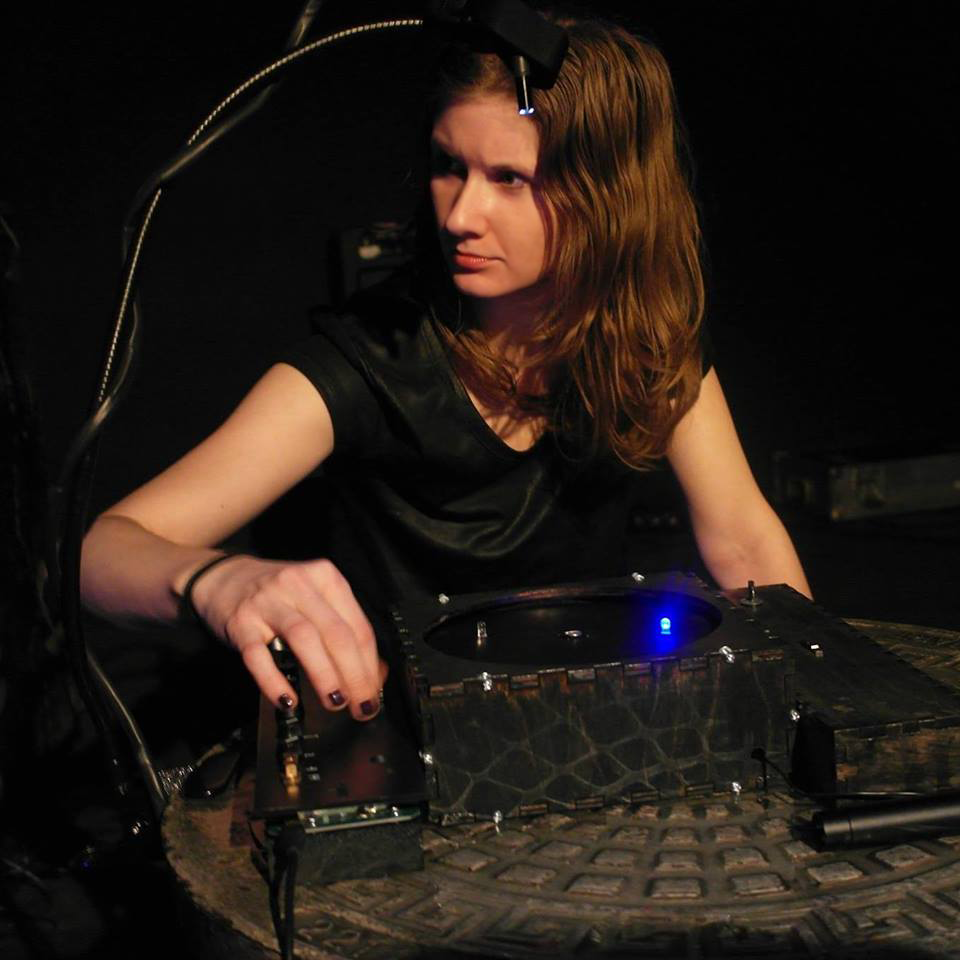 In the face of physical disconnect, these lines of connection need to be redrawn and rebuilt. Ways of observing and being observed, adapting and responding–this language needs to be translated and transformed, and it needs to do so quickly, robustly, and efficiently. The move to networked spaces is challenging in the best of circumstances, and the introduction of lag, delay, distortion, and dropout across these various lines of communication often compound a frustrating and intimidating experience for the uninitiated.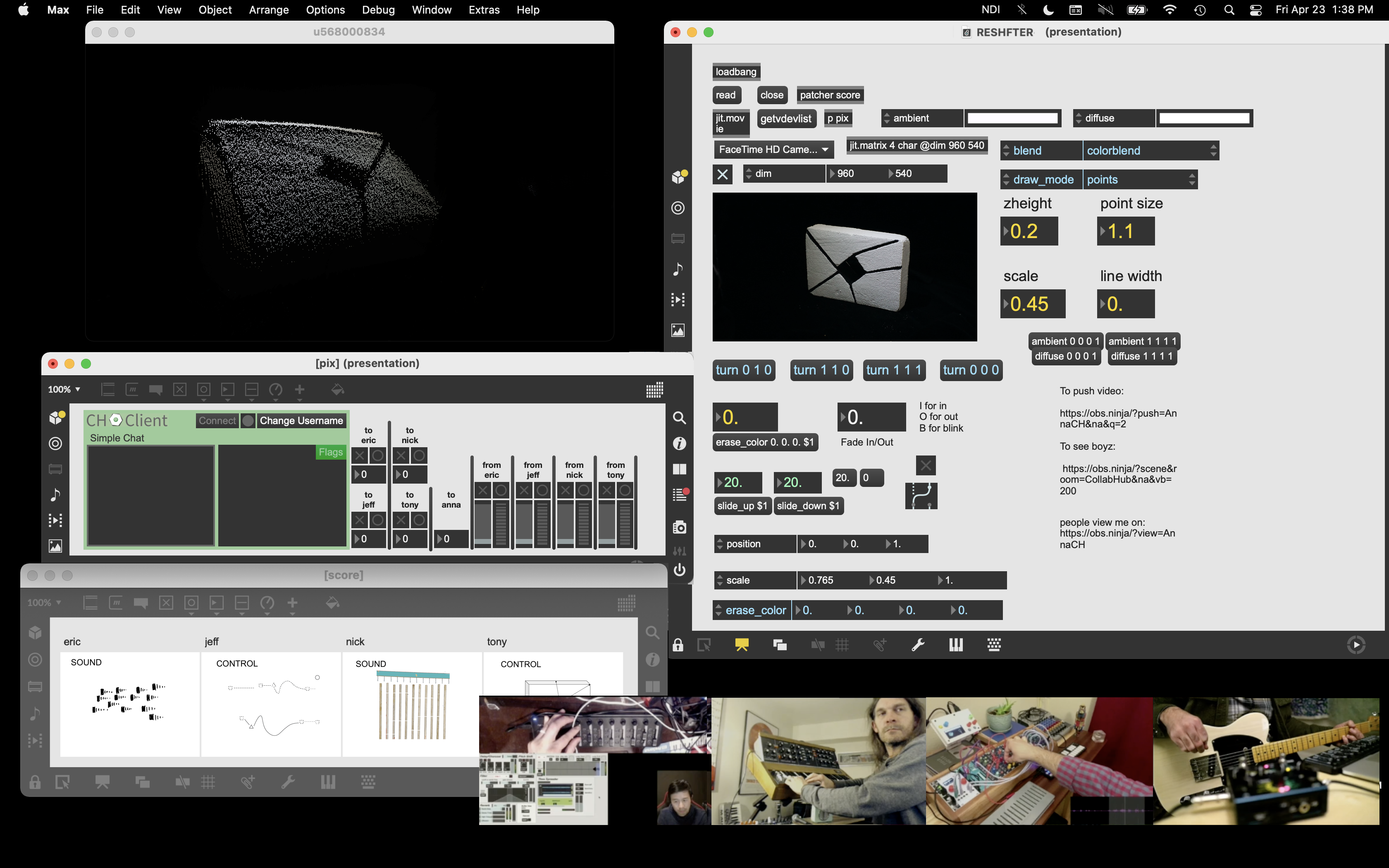 I'm not a an expert coder/programmer, so navigating this space was quite daunting for me. Many platforms exist (some long-standing and many newly developed in the past year) for robust data exchange, low-latency audio transmission, and high-quality video streaming; however, the barrier to entry—especially for someone like me—felt prohibitively steep. Working with the RE/SHFT/ER team was crucial to the success of my personal work in the past year, as Collab-Hub is purposely and thoughtfully designed to support this kind of work: serving creative practitioners across a wide variety of disciplines AND experience levels.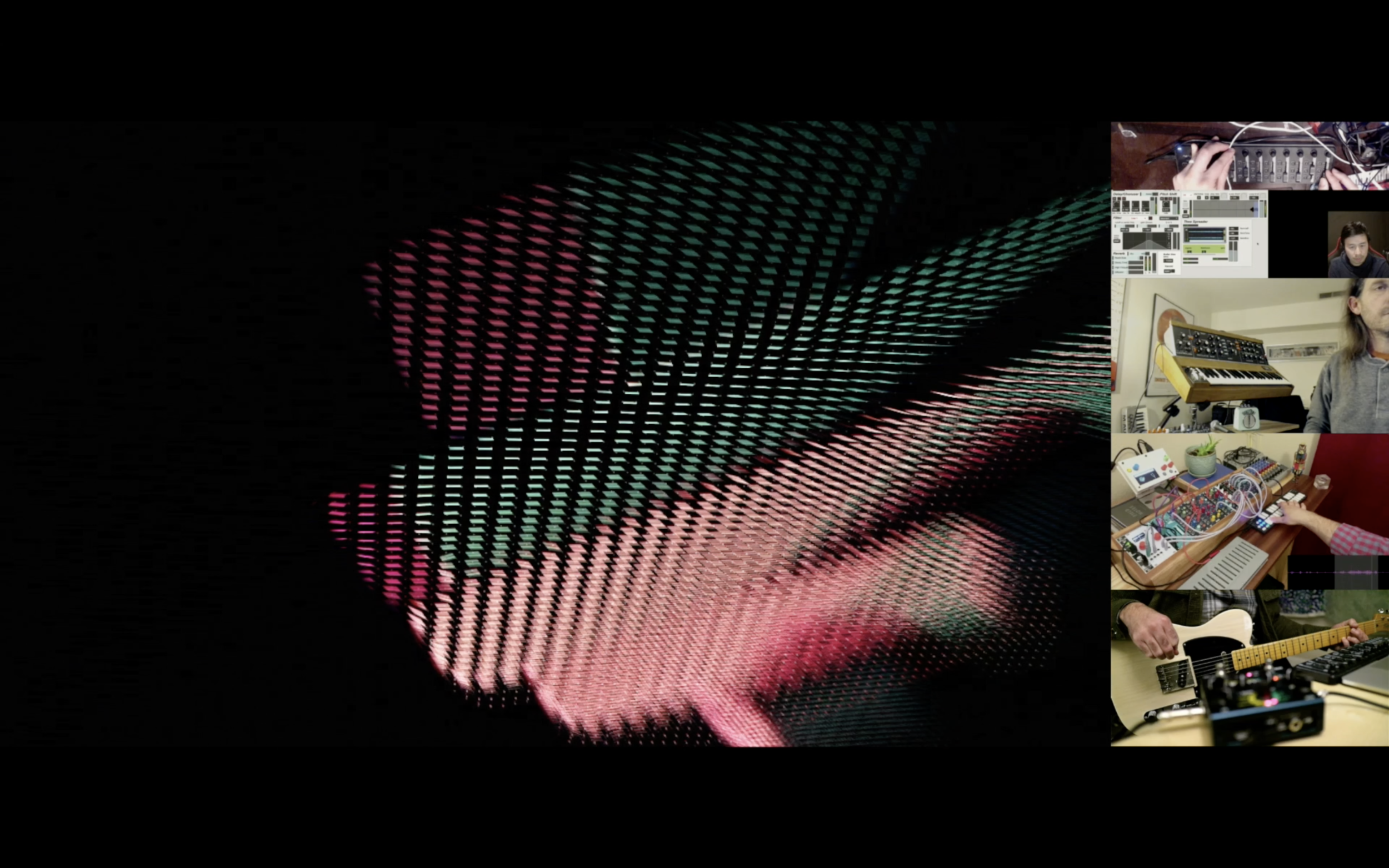 It was a privilege to see this project grow, as well as discover the ways that the network can function as a robust instrument in and of itself. It's been exciting to find a platform that enables such a sense of shared time and space and stay active while also growing my own skillset. The SHP of THESUS project has been a first step for me into the world of network performance, but I am confident that even when we are able to collectively return to some semblance of "normalcy," this will be a powerful tool in my creative workflow. I'm excited to see the ways in which other practitioners from intersectional disciplines can benefit from tools such as Collab-Hub now and in the future, expanding the scope of how we can connect to each other and create new art together.
Anna Weisling explores the relationship between sound and image and the performance possibilities shared by both. She has a Master's degree in Sonic Arts from Queen's University Belfast and recently graduated from Georgia Tech with a PhD in Digital Media. www.aweisling.com